Jaclyn Schapel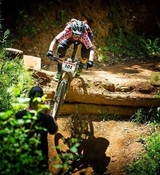 The Events Coordinator Hails from SA. Has a fond love of fashion. National Veteran Women's CX Champion. LIVE Giant Ambassador. Decends like a demon in fact better than most of the opposite sex! Loves all things Cycling and shows it by racing XC, CX, DH and Road. Has a personality as big as Phar Lap's heart!
Lauren Perry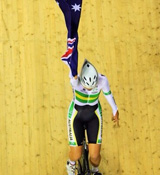 Started riding when I was 10 years old and never looked back. I've been lucky enough to ride for Australia 4 times, twice at junior worlds, once at the Australian Youth Olympic Festival and once at Oceania Championships. In 2013 I won the U19 women's Individual Pursuit at the World Championships and also bronze in the Teams Pursuit. Have always lived in Tassie. 5 time Australian Champion, and have 24 national medals.
Michael Milton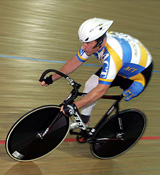 Well what is there to say about this inspirational Aussie? Motivational Speaker and long term sponsored athlete of TOYOTA.
Has competed in more "HARD CORE" activities than any man alive…and on one leg! Order of Australia Medal 1992 … if we were to list his awards we would have a whole page on Michael.
Natalie Van Coeverden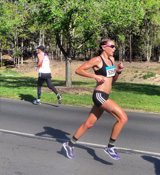 ITU Ranking:22, from Glen Alpine, NSW. Compulsive baker, Masterchef in progress, adventure sports, beautiful labrador owner.
Started Triathlon:October 2010 and Trains in Wollongong, NSW, Australia. Spends half of her year in Vitoria, Spain
Steve Munyard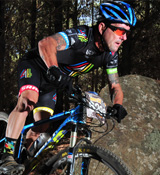 Steve is a ROCKER from way back….his love of music and tattoos can be seen on his body and on his website. He is "THE GO TO MAN" in Australia for hand painted Frames, Helmets and components. Not only is he creative but can ride a bike like a man possessed due to his Downhill days where a MTB Bike was a XC, DH and Slalom rig. Watch out for him at any Cycling event in Aus … he will be on the one with his elbows out!