Chris Jongewaard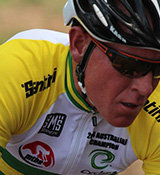 Australian MTB XC Champion and has been too many times to mention. Current Australian CX Champion. Represented Australia at World Champs more times than a fat kid has had KFC! Known to many as "BLOOD" hails from downtown "RADELAIDE". The "HARD MAN" of Australian Mountain Biking.
Clayton Fettell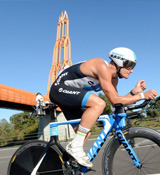 Hails from Alstonville NSW. Resides in Boulder Colorado home of the 4SHAW Sock. Career highlight – winning Mooseman 70.3 in the US.
Spends time surfing, riding fixies and drinking coffee when not competing and training.
Florian Vogel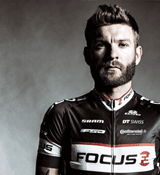 World cup rider. Chap oozes style and rides like a demon. Apart from riding, he loves to cook and loves his coffee. Too many career highlights to list, but was Swiss Champion many times over and those guys don't mess about in the mountains department. Legend.
Jaclyn Schapel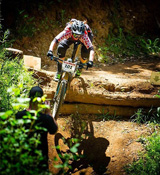 The Events Coordinator Hails from SA. Has a fond love of fashion. National Veteran Women's CX Champion. LIVE Giant Ambassador. Decends like a demon in fact better than most of the opposite sex! Loves all things Cycling and shows it by racing XC, CX, DH and Road. Has a personality as big as Phar Lap's heart!
Jane Ollerenshaw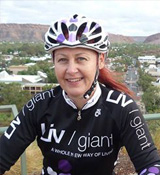 Professional Photographer. Hails from WAY OUT Silvan in Victoria. Liv Giant Ambassador. Jane can be seen racing all over Australia …she will be the lady with a smile on her face all day and sweet looking paint job on her lid!
Jo Bennett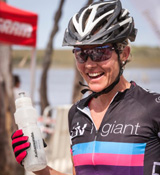 Jo started out in triathlons and ventured into Ironman before switching across to the dirt in 2005, and hasn't looked back. Jo had a break from the sport in 2010 giving birth to twin boys, but now is back on the track and enjoying riding and life more than ever! Jo's Husband Tim and herself run a small bike shop in the Perth hills.
Josh Carlson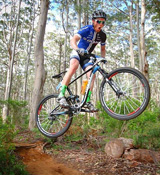 Josh's hometown is Wollongong, New South Wales, Australia. He currently rides for the Global GIANT Factory Off-road Team. Prior to 2006 when he began to ride mountain bikes he used to race national level motocross and supercross. Josh has ridden motorbikes since 1996. After he stopped riding and racing motocross in late 2005 he attended a Wollongong mountain bike club day in February 2006 at Penrose state forest in the southern highlands of New South Wales. With board shorts on, his $500 bike, sand shoes and massive green horn he took on this so called 'mountain biking' and it didn't take long before he was hooked!
Lauren Perry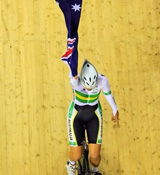 Started riding when I was 10 years old and never looked back. I've been lucky enough to ride for Australia 4 times, twice at junior worlds, once at the Australian Youth Olympic Festival and once at Oceania Championships. In 2013 I won the U19 women's Individual Pursuit at the World Championships and also bronze in the Teams Pursuit. Have always lived in Tassie. 5 time Australian Champion, and have 24 national medals.
Lewis Rattray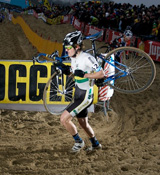 "Lewi" is a mad CX racer hailing from St Kilda. Can be found travelling the globe showing the rest of the world that Aussies can CX! Is also known for his CRAZY poses at photshoots.
Lukey Luke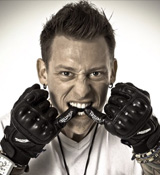 Luke started on dirt bikes, growing up riding at local tracks with mates and in the family paddocks at home in Melbourne. As he grew older his desire to succeed and burning ambition to develop his skills led him to road racing in the 250cc production bike category. This progressed to larger bikes with a more diverse range of specialties, Luke is constantly pushing himself to learn and develop new tricks. He now specialises in street bike freestyle stunts. In early 2007 Luke's passion became full-time. Having a full calendar, performing at all major motorsport events in Australia. Taking Gold at the Moto Mayhem and being crowned Australian stunt riding Champion are just some of Lukey Luke's career highlights.
Michael Milton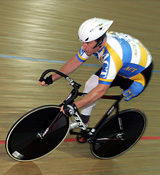 Well what is there to say about this inspirational Aussie? Motivational Speaker and long term sponsored athlete of TOYOTA.
Has competed in more "HARD CORE" activities than any man alive…and on one leg! Order of Australia Medal 1992 … if we were to list his awards we would have a whole page on Michael.
Natalie Van Coeverden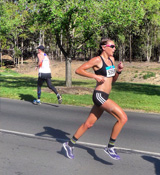 ITU Ranking:22, from Glen Alpine, NSW. Compulsive baker, Masterchef in progress, adventure sports, beautiful labrador owner.
Started Triathlon:October 2010 and Trains in Wollongong, NSW, Australia. Spends half of her year in Vitoria, Spain
Paul Van Der Ploeg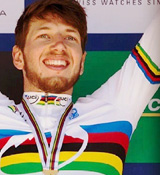 The Charismatic GIANT hails from Mount Beauty in Victoria. Showed the world how much power he puts out taking out the Final of the Eliminator at the World MTB Championships in South Africa in 2013. Best sit in a bunch due to his 6 foot 6" frame …that is if you can hold his wheel when he is putting out a recorded 2200 watts!
Rowena Fry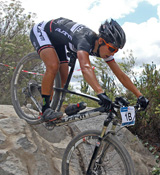 "Rowie" hails from Devonport Tasmania, but has moved to the BIG SMOKE in Launceston … home of Richie Porte, Wesley Sulzberger and Matt Goss to name a few. Rowena has a long list of results including Oceanic MTB Champion, Australian XC and also Short Course Champion along with a podium at the 2011 WC Eliminator in France. Showing how diverse she is as an athlete as she was also member of Australian Cycling PRO Road Team Greenedge Cycling.
Sarah Holmes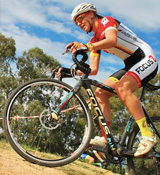 A Radelaide coastal borne with uncanny technical MTB ability beyond her years. Takes a CX bike where many mountain biker's fear to go and appears to make it float on a smooth layer of air over the rocks. Another Neil Ross protégé and one to watch gliding her way to forecast CX fame in the near future.
Scott Bowden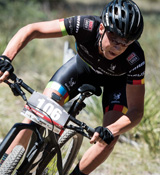 The Smiling assassin! Scott is a jack of all trades and master of all! From a XC Running background to racing BMX at state level and also Triathlons Scott turned his hand to MTB racing where he has shown he will be one of the best MTB racers in Aus gaining a spot of the Australian Junior Worlds Team. Not only is this young man talented on a bike he is also excelling if his academic results where he hopes to fulfil his dream and practice medicine. Don't be fooled by his charm as on the bike, he is an animal.
Steve Munyard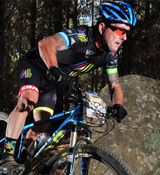 Steve is a ROCKER from way back….his love of music and tattoos can be seen on his body and on his website. He is "THE GO TO MAN" in Australia for hand painted Frames, Helmets and components. Not only is he creative but can ride a bike like a man possessed due to his Downhill days where a MTB Bike was a XC, DH and Slalom rig. Watch out for him at any Cycling event in Aus … he will be on the one with his elbows out!
Tim Van Berkel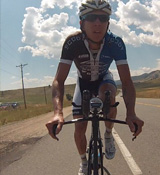 Timothy grew up in Albury, where he started triathlon at the age of 18 but before this time he was playing Australian rules football (AFL). Timothy stumbled across triathlon during the off season with his footy team mates, the boys decided to do triathlon to keep fit whilst on break.
At the age of 21 Timothy got his professional license and decided that a move closer to his coach Grant Giles was in order, this move was to Port Macquarie NSW. Since then Timothy has become the Worlds Youngest Three Time Ironman – Distance Champion in the 35 year history of Ironman racing. He is also the current Australian 70.3 Ironman Champion.
Tom Goddard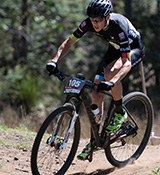 Hails from a farm south of Launceston Tasmania where he learnt the art of being a hard young man. The Gangly frame of this young man is capable of mixing it with the best in Aus in any of his chosen disciplines be it Road, MTB or CX. Has represented Australia twice now for MTB Orienteering where he did the green and gold proud. Tom is currently studying in Adelaide, SA where he is showing the crew how much talent he has both academically and on the bike. Tom is the face of 4SHAW's marketing for 2013/14 where he can be seen grimacing in pain … he thrives on it!