2015 Oceania MTB Championships

By Scott Bowden.
The Oceania MTB Champs were held in Towoomba yesterday serving up some warm weather and dusty trails. I rode out to the race by myself from the accommodation which was suppose to take 19km however I managed to find a way to ride there in around 25km missing a turn and riding a couple of km's before realizing I was on the wrong road.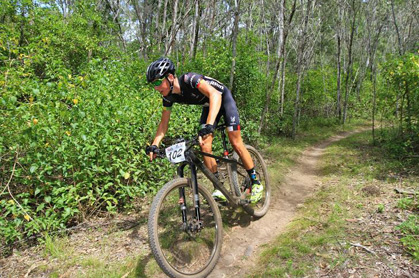 As a result I had completed a more than sufficient warm up and was ready to go for the U23 Mens XCO – a 5 lap race with the track consisting of two main climbs and descents. I missed my pedal off the start but compensated by doing two one legged revolutions to keep the momentum going forwards before I found my pedal. Without much loss of position I found myself entering the single track in second, which is where I stayed until the top of the second climb on the first lap before leading into the final descent. I lead through the end of the first lap with a small buffer to 2nd and settled into my own rhythm holding the lead until the conclusion of the race.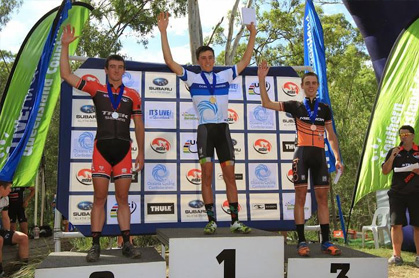 My first XCO race on a Thursday and my first Oceania title was a great way to start the week of racing – with the final round of the Subaru National Series to go on Saturday and Sunday. I am absolutely wrapped with the result and looking forward to some more hard racing tomorrow. A massive thanks to Evan James and Ed Hollinger for supporting me throughout the race passing me bottles.