2015 Australian MTB Championships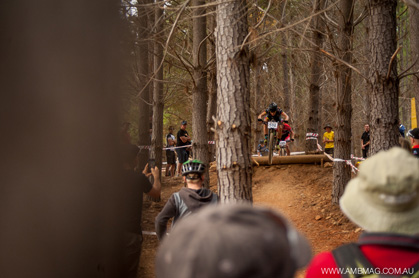 By Scott Bowden
WOW! What a weekend it was in the Victorian Alpine town of Bright for both members of 4SHAW DYAD. With myself securing my first national title in the U23 Men XCO and Tom finishing a solid 8th we were both very happy with the results of the weekend.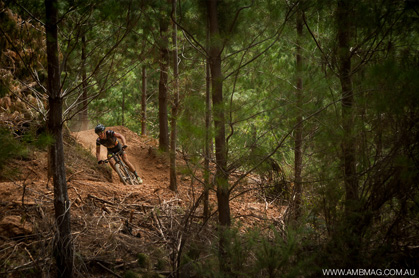 Things kicked off as usual with Tom and I meeting at the Melbourne airport, driving 3.5hrs to Bright courtesy of Tom's Dad, Rob in the hire car. The system followed during the weekend was almost identical to every other race we had been to during the season, as to avoid trying new things before the biggest race of the summer. By now we have got things fairly well dialed especially our pre-race meal cooked by Tom – chicken and mushroom risotto.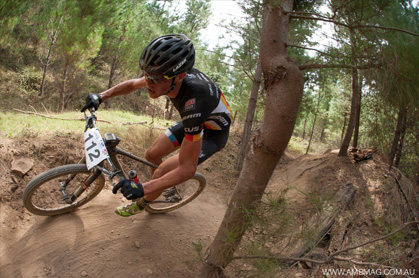 With a different style track to all others we had raced on so far this season a few extra nerves were raised. The track consisted of a 1.25km start loop which was much longer than any other this season, and shorter climbs and descents, making it a much more punchy course broken up with false flat fire tail sections.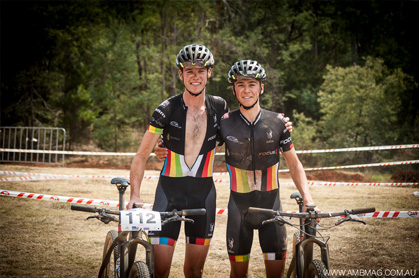 Things fell into place perfect for myself throughout the race, other than a crash on the first lap where I lost my front wheel and went OTB. I managed to lead into the single track after the start loop and build an advantage from there to the finish. Crossing the finish line first had been my goal since the start of the season and everything I achieved leading up to it has been a massive bonus!
Tom has recently commenced his last year of his Engineering degree and in the lead up to the race had been juggling work, study, living away from home, training, racing and travelling – a hectic schedule! All the while managing to pull out 8th place at the National Championships.
The weekend was capped off nicely with overindulgence in fine food at the Bright Brewery and one or two frothies to celebrate. This week sees me take a few days off the bike to rest, recover and reset before the next challenge, whilst Tom will be lining up for the grueling Otway Odyssey in Forrest, VIC this weekend.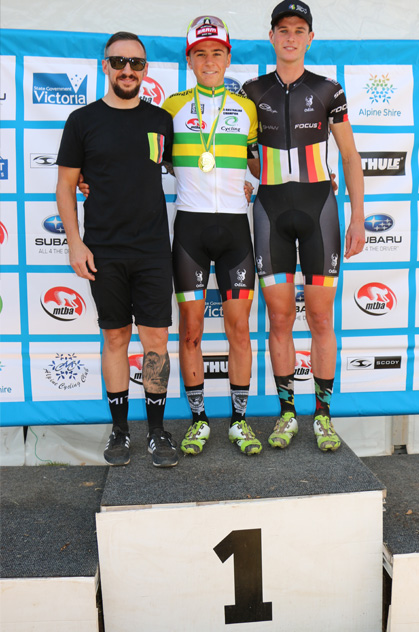 A massive thank you to all our sponsors for their incredible support this season! Notably Dion Shaw from 4Shaw for his ongoing support of the team, Evan James for helping out in the feedzone passing us bottles all season and Jenni King from Pedallab for her super coaching! We are already looking foreward to the 2015/16 National Series! Ciao!
Photos by AMB.